Open day B.iO Essential Oils Remedy – 7th oct 2019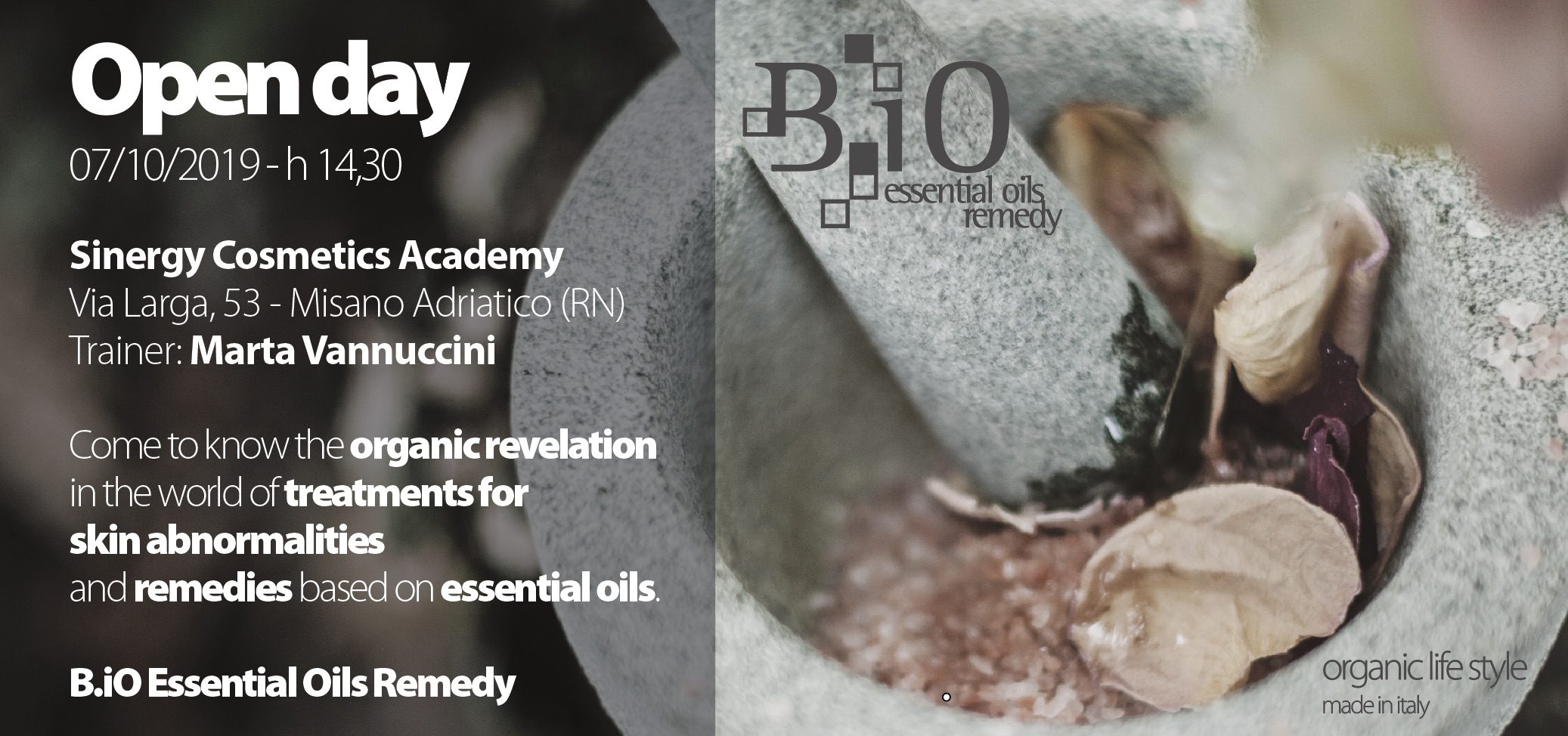 presents the new B.iO essential oils remedy family for the organic treatment of scalp abnormalities on 7 October 2019 through an open day dedicated to hairdressers. An organic formula perfectly designed for every skin anomaly through the interaction of specific essential oils, in the right balance to obtain an optimal result.
The whole line of treatments will be presented divided into phases:
• the skin preparation phase;
• the washing phase;
• the intensifying phase;
• the boosters.
The treatments include:
• energizing treatment depending on physiological or seasonal or problems of cutaneous trophism hair loss;
• the purifying treatment, depending on the type of dandruff (eg dry, oily, possible dermatitis) to be treated;
• regulatory treatment, compared to the type of excess sebum;
• detox treatment and restoration of the scalp after coloring or other chemical treatments.
Starting from the deepening of the causes and from the manifestations on the skin of anomalies, the characteristics of the products from their forumulation to their effect, the synergy and the interaction, the method of diagnosis to be sure what treatments to apply and which products to make to interact between their.
Trainer: Marta Vannuccini
(product specialist di Sinergy Cosmetics)