Soft Touch delicacy, hand cream with hamamelis, sacha inchi and aloe – by Fabio Foli (Pinkidea)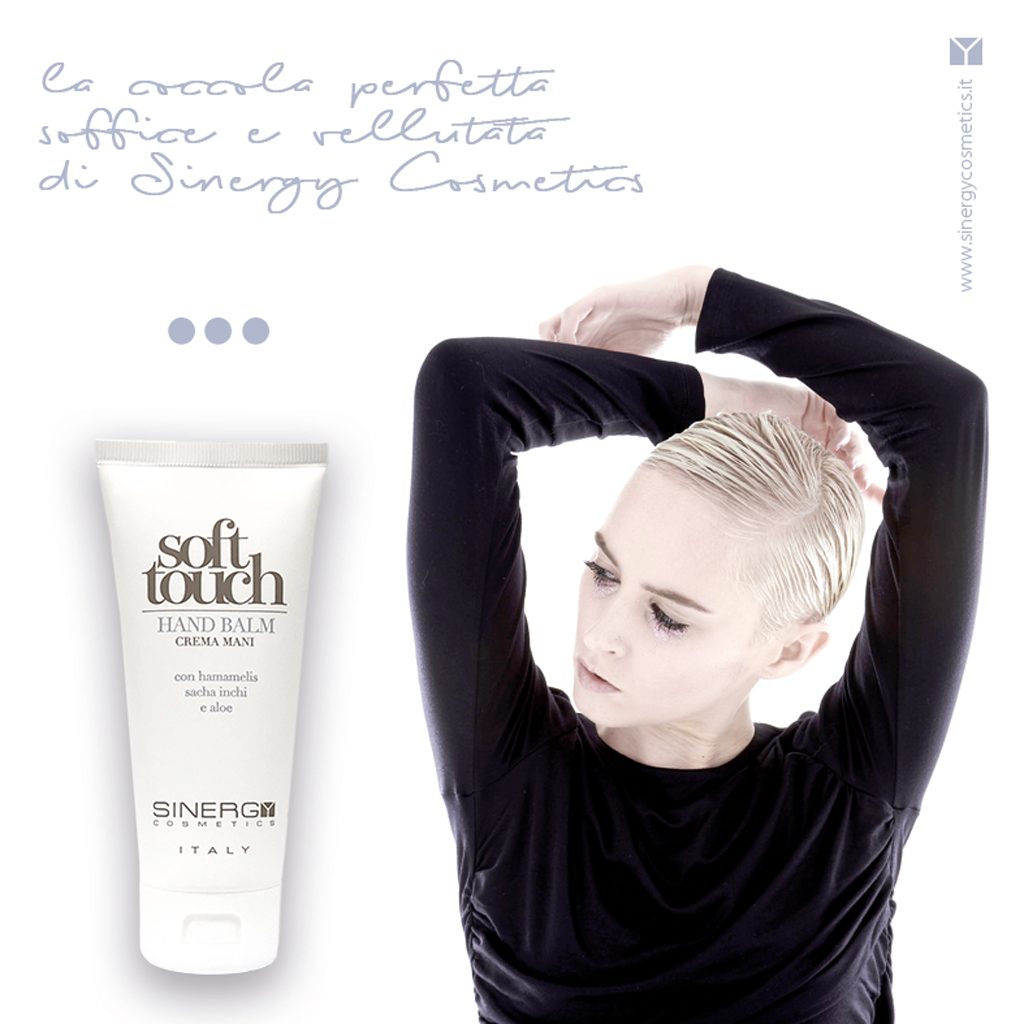 SINERGY COSMETICS SOFT TOUCH, THE SOFT TOUCH OF A HAND CREAM
With great pleasure, I had the chance to test the new, brand new Soft Touch. It is the hand cream of Sinergy Cosmetics, with extracts of Aloe, Hamamelis and Sacha Inchi.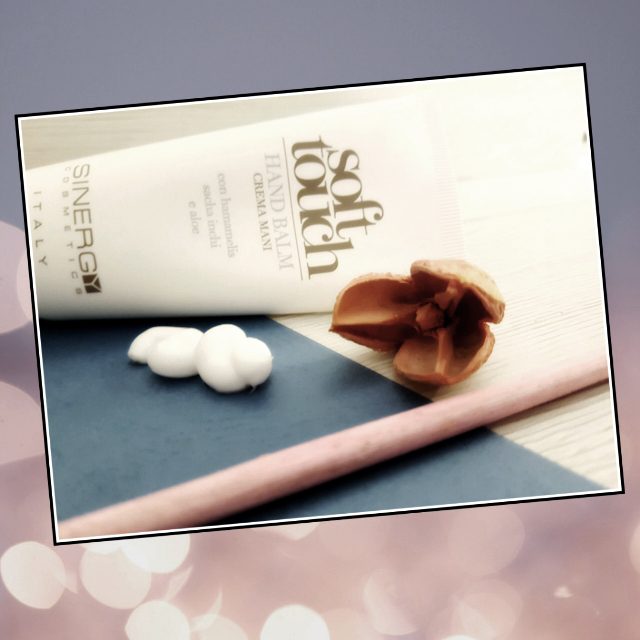 The use of Glyceryl Stearate as an emulsifier, creates a skin "barrier" to avoid excessive transpiration of water. This enhances its emollient and active properties such as Ethylhexyl Palmitate and Stearate, which give the cream good spreadability and rapid absorption. These characteristics are essential to avoid the "greasy" effect of some creams on the market.
Among the active ingredients, what struck us most is the Sacha Inchi, with moisturizing and protective properties. The use of this active ingredient makes this cream ideal for the winter period when the hands crack. Hamamelis is also excellent in the case of fissures in the hands.
This cream leaves your hands soft and is really effective on cracking. These observations were made after at least 20 days of using the cream, daily and 2-3 times a day. In the morning, to have a barrier effect against the cold, after lunch to have the nourishment effect and finally, at night to have a repairing effect. The main use of this cream could therefore be as "prevention" to cracking. The scent is very pleasant and lasts a long time. Reminiscent of fresh and powdery notes, with a hint of "clean". It actually spreads well and is absorbed immediately. The effect on the hands is pleasant and does not give the feeling of grease, thanks to the use of skin-compatible ingredients.
It gave me great pleasure to receive the call from Giorgio di Sinergy, whom I thank so much. A truly incredible person and a company with which we are happy and honored to collaborate.