Sinergy Cosmetics inclose a world of knowledge, research, collaboration, support, training and deep bonds. The Sinergy Hair Lab project born from these assumptions by sharing and actively participating in the success of our partners, offering tools for an effective and functional distribution, to accompany the salon to offer complete services to customers, through training, marketing and communication strategies, start-up support, restructuring of already operating salons.
We offer a positive and highly personalized wellness experience; this is the aim we pursue with Sinergy Hair Lab!
Uniqueness and the sharing are the strengths to ensure maximum pleasure and satisfaction in expressing yourself.
// Sinergy Hair Lab is a "container" that offers you:
Technical training of hair styling, color, cut
Specialist training of products
Technical style courses for weddings, ceremonials and happening
Specialized courses on new trends
Planning, design, construction or renovation of salons
Development of marketing strategies, institutional and social communication
Services for the salon management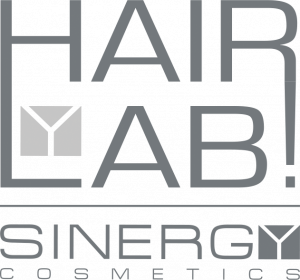 // Sinergy Cosmetics Educational
The forces on which Sinergy Cosmetics leverages are:
• research and development
• communication
• training
Training is not an abstract concept but it's a necessity!
Only through the knowledge and learning of specific techniques through high quality training can we face the challenges of an increasingly complex and selective market.
Professional education is a fundamental tool for the salon to be able to keep up with the times by easily recognizing the most particular needs and offering optimal solutions on any type of hair, skin, and ensuring a quality service that is able to express the personality of the person we are taking care of, satisfying it in terms of visual result and well-being for his health.
All training days are marked by the passion we have for our job, the seriousness, the professionalism of Sinergy Cosmetics and its "visionary" trainers who have acquired great skills, knowledge and experience on field, from the concreteness and effectiveness with which we are used to work.
Knowledge and know-how in action, transfer our winning method.
Our work system is suitable for those who want to solve existing problems or that may occur in the salon within the technical, stylistic, organizing and strategic area.
It is based on geometric principles. Guarantees security, precision, speed, univocity of language, high professionalism, customization of services and transfer of the same to any collaborator with great effectiveness, eliminating any margin of error.
Sinergy Cosmetics strongly believes that success depends on every single member of their team. This is why the educational project is open to salon owner, experienced collaborator and beginner hairdresser.
A training course that explains the most modern and effective techniques of cutting and coloring, help in communication process and anticipates trends by creating new styles.
// Contents
Our training is based on the development of a fundamental concept: substance.
The contents expressed are the result of research, comparisons and sharing among our trainers operating on national and international territory.
Within each teaching activity three important phases are always developed:
Report by trainers on the current trend, its characteristics, provenance, influence.
The proposal of our vision of fashion through the creation of services such as cuts, colors and hairstyling.
The creation of our fashion collections through a real working system made up of simple procedures able to efficiently create the most complex proposals to anyone, from the most experienced hairstylist to the collaborator with less experience, guaranteeing everyone a safe and immediate professional growth.