Happy holidays from Sinergy Cosmetics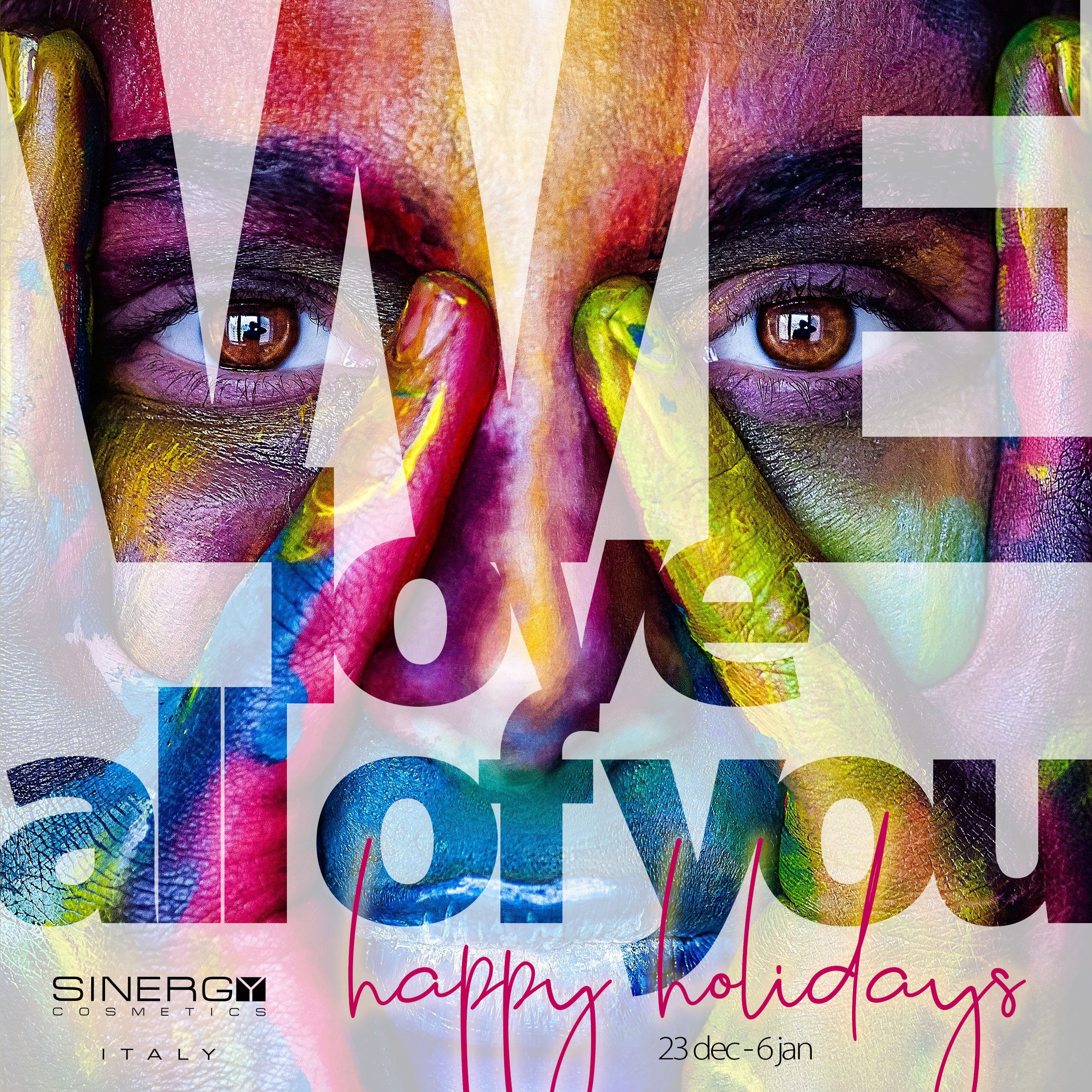 Sometimes words are not enough.
And then we need colors.
And the forms.
And the notes.
And the emotions.
(Alessandro Baricco)
❤️🧡💛💚💙💜🖤
WE WISH YOU A MAGNIFICENT 2020, IN WHICH YOU CAN PAINT YOUR LIFE WITH YOUR FAVORITE COLORS! 🤩
🥂 HAPPY HOLIDAYS from your Sinergy Cosmetics family 🎊!